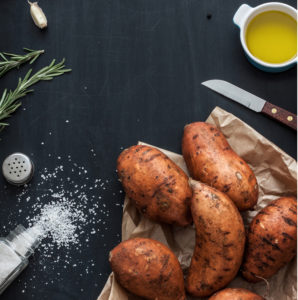 Who is Delta Chef?
Our passion is ensuring fraternity and sorority members eat well and healthy. Our team of chefs will create a customized service plan tailored to your chapter's needs and prepare the meals in your house.
Why should I use Delta Chef?
Delta Chef offers affordable meal preparation for fraternities and sororities. We happily accommodate special dietary needs and welcome any customization needed to create an enjoyable and healthy experience!
Can I set up a long-term traditional personal chef relationship?
Absolutely!  This is our specialty. We can customize the relationship to meet your needs.  We can discuss your meal preferences and select meals for you however often you want. Feel free to contact us to discuss a potential arrangement!
Who are the chefs?
We provide you highly talented chefs who have years of meal preparation experience.  They are happy to make your meal exactly how you want to ensure you are pleased!
Do I need to be home during the meal preparation?
We ask that you are present for your first service to allow for entrance into your space.  For future visits, we can have it ready when you want, whether you are home or not.  If you choose not be present during preparation, we can discuss and arrange for a secure method of gaining entrance into your home.
Who provides the equipment?
While the chefs are cooking in your kitchen, our chefs can provide their own equipment (e.g., pots and pans) if you'd like.  We ask that you have a working stove and oven. If you want us to make extra meals, you'll need storage containers.  We recommend reusable containers, such as Pyrex®.  We are happy to purchase them for you, if you wish, and we can add the reimbursement cost to your order.  If you have any questions about your kitchen or storage containers, please contact us and ask!
What are the prices?
Through our experience with Greek Life clientele, we have learned that each relationship is truly unique and cannot be fully captured with a one-size-fits-all price.  We suggest giving us a call to discuss your exact situation! Our main priority is making your house function smoothly and taking care of your members.
What is included in the price? What about tipping?
Included in the cost is the meal preparation, packing and storing if necessary, and clean-up. You may tip if you would like to, but it is not necessary.
How do payments work?
Payments are processed in a simple and secure manner through the Delta Chef website. You can also place orders over the phone by calling 1-800-306-1593 and we will enter your information.
You have the choice of providing your own ingredients or letting us get them for you, from the grocery market of your choice.  If we obtain the ingredients for you, we will apply the reimbursement cost to your order. Ingredient reimbursement will be charged on a follow-up billing.
What is the cancellation policy?
Once an order is placed, if the event is cancelled within 72 hours of the service, the entire payment will be forfeited.
We understand that clients may want our traditional service for an initial trial visit.  After the first trial visit, we understand if a client does not want to proceed going forward.  However, if a client chooses to continue with service, we require a minimum of eight visits.  If a client chooses to cancel personal chef service prior to eight visits, we require a cancellation fee of $300.  Please note we consider a pause in service a cancellation if you do not receive service for more than 4 weeks, unless a future service date is specified.