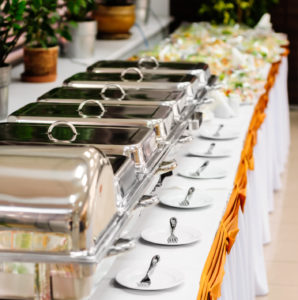 Delta Chef offers affordable meal preparation for fraternities and sororities.
We love serving our Greek Life clients! Our passion is ensuring fraternity and sorority members eat well and healthy. Our team of chefs will create a customized service plan tailored to your chapter's needs and prepare the meals in your house.
We will first conduct a consultation with chapter leaders to discuss needs and specifics about your situation. Common discussion topics include number of meals, dietary restrictions, budget, as well as how to get the most out of the relationship.
Areas of Emphasis:
Provide your fraternity or sorority with quality food to provide the energy needed for both a rigorous class schedule, as well as an active lifestyle
Work with chapter leaders to create and maintain a meal budget
Customize meals to ensure both health and lifestyle goals are taken into account, as well as any medical needs
Source local culinary talent with backgrounds ranging from personal chef clientele, catering and restaurants
Offer stress relief to student leaders, house directors and advisors by taking care of everything
Through our experience with Greek Life clientele, we have learned that each relationship is truly unique and cannot be fully captured with a one-size-fits-all price. We suggest giving us a call at 1-800-306-1593 to discuss your exact situation! Our main priority is making your house function smoothly and taking care of your members.
Please see our FAQ page for frequently asked questions, addressing all of the details!